Advance Your Leadership for the New World of Work
May 22 – 23, 2023
(IN PERSON)
Apr 19 – 20, 2023
June 22 – 23, 2023
Training for Trainer (T4T)
Feb 22 – 24, 2023
(IN PERSON)
FLEXIBLE DELIVERY TO MEET
YOUR NEEDS
LIVE IN-PERSON WORKSHOP​

With hundreds of facilitators around the world, we can deliver your management training workshops face-to-face, or train your trainers to conduct the training.
LIVE VIRTUAL WORKSHOP

Your leaders can participate in live, virtual leadership courses in Singapore or overseas and get leadership and management training right from their homes or offices

ON-DEMAND ELEARNING PROGRAM

Online leadership programs allow your leaders to access management and people development training wherever they are and whenever they can

ON-DEMAND SUPPORT TOOLS

Just-in time tools allow leaders to quickly refresh skills and prepare for conversations with team members
WHY DO YOU NEED

GREAT LEADERS?
Your leaders are the heart of your organization. They are positioned right in the center of it all…driving success across the company.
Leaders translate Strategic Vision, Goals, and Priorities into Operational Execution for their teams. They need to engage and empower their teams using the appropriate leadership styles for each situation. Adapting their leadership style, priorities and activities according to the developmental needs of their people is the true essence of Servant Leadership.
BOTTOM LINE
THERE IS NO SUCH THING AS "THE BEST LEADERSHIP TECHNIQUE". THE BEST LEADERSHIP STYLE IS THE ONE THAT IS RELEVANT FOR THE SPECIFIC SITUATION THE LEADER IS IN.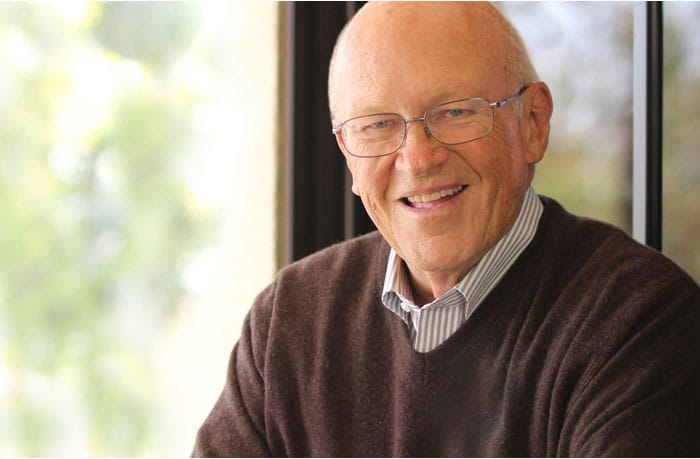 Few people have influenced the day-to-day management of people and companies more than Ken Blanchard. A prominent, sought-after author, speaker, and business consultant, Dr. Blanchard is respected for his lifetime of groundbreaking research and thought leadership that has influenced the day-to-day management and leadership of people and companies throughout the world.
Translating organization's goals into operational plans with Blanchard Leadership Programs
Watch the video to know more
2023 Sessions:
S$2,000 /Participant
VIRTUAL | 23 – 24 Mar
VIRTUAL | 19 – 20 Apr
VIRTUAL | 22 – 23 Jun
IN-PERSON | 22 – 23 May
Complimentary Sessions (1-Hour)
FEB | The SLII Experience [Completed]
APR | Conversational Capacity
JUN | SELF Leadership
AUG | Coaching Essentials
OCT | Leading People Through Change
DEC | Management Essentials
Best Leadership Course In Singapore
Leadership Training Singapore
Cost: S$ 2,000 per person
Description
No leadership model is better-known or more acclaimed than SLII®. Instead of prescribing the same leadership style to everyone, SLII® teaches participants a variety of approaches — and how to figure out which one to apply to any given scenario.
To do this, it teaches a fresh framework and gives them a whole new set of terminology to reframe how they see leadership. This will allow them to have productive, high-quality conversations with others — especially team members or those under their supervision. Overall, the focus is on improving an individual's performance while empowering them and showing support.
SLII® is an interactive program, ensuring that participants feel fully engaged with what they're learning and feel able to start applying the teachings almost immediately.
Aims Of This Leadership Course
Understanding employees current leadership needs before applying the right leadership style in that situation
Having more and better discussions with employees about their development
Improving corporate communication and an organization's culture to boost performance
Becoming a capable leader capable of making goals, supporting others, providing feedback, and solving problems
Learning to set goals and intentions linked to a plan to create accountability
Who is it for?
Current leaders who want to boost their skills
New managers or supervisors looking for training
Higher-level managers and executives seeking a fresh perspective
The program fees cover all materials provided in the sessions, and also access to mastery tools, templates and micro-learning library for 12 months to support embedding the new leadership habits.
Leadership Course Singapore
Cost: S$ 3,600  per person
Description
Once you've discovered the power of SLII® for an organisation, you may take it in-house with the Training for Trainers program. This is all about enabling you to disseminate SLII throughout your organisation — whether digital, in-person, or a mixture of the two.
As graduates from the Training for Trainers program will know, SLII® is the most popular Singapore Training Course, and focuses on teaching leaders to adapt to different people and scenarios and remain flexible. We use interactive methods to teach it, ensuring that participants get to grips with the framework as quickly and deeply as possible. This gives them an in-depth understanding that will stay with them long after the workshop ends.
Prerequisites
Leaders can only enroll in the Training for Trainers program once they've already completed Mastering SLII® and passed it.
Aims Of This Leadership Training Course
Understanding the level employees are at today and applying the most appropriate leadership style.
Encouraging more and better discussions about the performance and growth of individuals.
Adopting a framework for communication that encourages cultural transformation and a transition toward a productive, efficient organization.
Increasing adaptability as a leader who can set goals, coach others, evaluate performance, listen effectively, solve problems, and react to feedback.
Boosting the accountability of individuals and the organization at hold by making specific goals to achieve an underlying vision.
Who is it for?
Mentors
Coaches
Trainers
Facilitators
Included
Guide to SLII® facilitation
Powerpoint presentation and videos on the relevant topic
Toolkit for all participants
Other learning materials, including flashcards, a playbook, a poster, and cards for learning games
Leadership Course In Singapore
Cost: S$ 1,100  per person
Description
For an organization to develop and move forward, individuals need to be able to communicate effectively. This means having discussions where everyone can express their views openly without others getting defensive or judging them. This is what the Conversational Capacity course aims to facilitate.
Participants will learn how to have productive, directed discussions that allow them to tackle challenging topics and address conflicts within an organization — even under pressure. This will allow them to make decisions and solve problems that help the team to move forward and innovate, ultimately making the team better at what they do. This Corporate Training Singapore course aims to provide:
Aims Of This Leadership Workshop
Developing teams that can perform well under pressure
Learning to overcome challenges effectively
Collaborating as a team to make the right decisions
Boosting collaboration and teamwork to promote innovation
Who is it for?
Leaders or individuals working in teams where there is frequent brainstorming or communication with others.
Cost: S$ 1,100  per person
Description
Effective teams don't just come down to the quality of the leadership — they also contain individual employees that know how to direct themselves and ask for help when necessary.
The SELF Leadership course was formulated using the principles of SLII®, one of the most respected and common leadership frameworks in existence. By taking part in the two-day course, participants will learn how to communicate what they need from others, gain confidence, and improve their knowledge of an important management model.
Aims Of This Leadership Development Program
Developing the mindset needed to lead yourself
Learning about the main sources of power and key constraints
Being able to start high-quality and proactive discussions with leaders
Taking the initiative to set an agenda or outline activities to resolve a problem
Who is it for?
Those who work with managers trained in SLII®
Anyone looking to increase their work satisfaction and productivity
Individual contributors
Cost: S$ 1,100 per person
Description
Often, organizations and teams fail to develop or reach their full potential due to employees failing to take the initiative. The core aim for the Leading Virtually program is to teach anyone how to be proactive and take control, no matter what their role is in a team or organization.
This is achieved using the SLII® framework, an internationally recognized model for training leaders. By becoming familiar with the methodology, participants will be able to work more effectively with managers trained in the same model, all while boosting their motivation and skillset. This Management Course Singapore aims to provide:
Aims Of This Leadership Training
Discover the needs of your team who are working virtually
Develop the skills to provide them the leadership and environment needed for them to thrive
Be equipped to be an effective leader across a variety of engagement channels
Who is it for?
Managers and leaders working with virtual or blended teams
Leading People Through Change
Cost: S$ 1,100 per person
Description
Change is inevitable as the world advances, and organizations need to innovate if they want to continue to survive and thrive in the market. Yet most change initiatives fail. Why?
Because organisations tend focus on the Change Management Plan and often neglect the People Management Plan. The truth is that best Change Management Plan / methodologies will not work without the buy-in of your people. At the same time, motivated people will successfully implement even the most complex and difficult Change Initiatives.
Leading People Through Change aims to remedy this problem by teaching leaders a complementary approach to Change Management. It uses research and data about organizational change to foster a way of carrying out changes that involves the entire team and encourages personal ownership. Taking this approach will boost change success and employee engagement over the long run.
Aims Of This Leadership Course
Teaching leaders how to address the concerns of their team and make them more resilient so they can embrace upcoming changes
Achieving faster and better results by improving an organization's ability to adapt to transformation
Creating a new organizational culture that embraces the importance of change and the need to be agile
Who is it for?
Change Leaders
Change Implementation Teams
Organisational leaders or executives
Leadership Course In Singapore
Cost: S$ 1,100 per person
Description
Anyone looking to bring coaching dynamics into their approach to leadership will be sure to have plenty to learn from the Coaching Essentials program. It teaches leaders a practical and easily scalable approach to coaching that can be a formal meeting or a 3-min "water-cooler conversation".
The course gives participants the tools they'll need to understand the Blanchard coaching framework in theory and how to implement it in their day-to-day leadership conversations using a step-by-step model and four key skills. They'll also learn how to identify who needs coaching the most and how to apply it most appropriately in different situations.
Aims Of This Leadership Course In Singapore
Adopt an appropriate mindset to coach others
Learning how to have high-quality and productive conversations
Boosting progress so teams can meet their goals more quickly
Nurturing a collaborative and trusting environment for everyone
Using a four-step coaching framework to achieve results
Knowing how to recognize when coaching is needed
Who is it for?
Anyone with leadership responsibilities