WHY IS AN EXECUTIVE AND CORPORATE COACHING SERVICE NECESSARY?
So many leaders are capable of greatness if they just had the right counsel and support at the right time. That's why some of the best organizations provide corporate coaching to their leaders to help with their most challenging and growth-oriented tasks, and to increase the impact of their training dollars. Blanchard's Coaching Services provide personalized, one-on-one leadership coaching to help your executives, managers, and individual learners develop their leadership skills, build relationships, overcome challenges, accelerate their development, and achieve their goals.
80% of coaching clients experienced IMPROVED SELF-CONFIDENCE,
73% IMPROVED RELATIONSHIPS, 72% IMPROVED COMMUNICATION SKILLS, and 70% IMPROVED WORK PERFORMANCE.
Learn more about how our executive coaching services can help the leaders in your organization
to become more results-driven, confident, and empathetic decision maker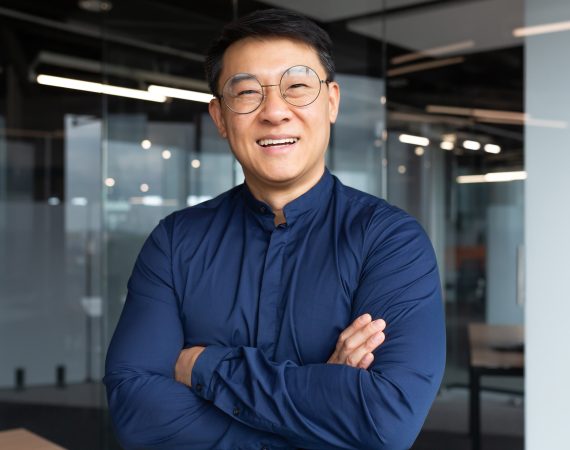 Give your senior leaders the personal support they need to quickly sharpen their leadership capabilities, tackle tough business challenges, and seize new opportunities.
Help your high potential, fast track managers to set goals, lead their teams, build relationships, and create a professional development plan to accomplish their goals.
Sustain learning from training programs by helping employees apply new knowledge and skills, leverage strengths, and overcome obstacles to drive results for your organization.
THE BENEFITS OF CORPORATE COACHING
While there are many benefits to corporate coaching, working one-on-one with an experienced, certified Blanchard leadership coach may be the biggest. Blanchard's Coaching Services provides your employees with a safe, confidential environment in which they can discuss business and relationship challenges, practice leadership skills and behavior, and develop strategies and action plans to accomplish their goals.
WHAT CAN MANAGEMENT COACHING HELP IMPROVE?
INCREASE EMPLOYEE RETENTION
Coaching allows managers to discuss specific challenges and opportunities in their employee relationships, and work on skills and strategies to improve them.
BUILD LEADERSHIP BENCH STRENGTH
Coaching for managers helps them leverage their unique strengths and gives them an opportunity to carefully choose and practice new, more effective behaviors.
Coaches help people stay focused on what is most important and hold people accountable for their personalized development plans.
INCREASE LEARNING RETENTION AND ROI
Coaching leverages your training dollars by helping individuals move from learning to doing, providing opportunities to apply and practice new knowledge and skills.
HOW CORPORATE COACHING
HELPS YOUR PEOPLE
REACH THEIR POTENTIAL?
We know that you want your people to be their best and working with an objective, experienced Blanchard management coach can help them get there.
Blanchard has been providing Coaching Services for leading organizations around the world since 2000. Utilizing a proven coaching process, unique technology, and our extensive proprietary content, Blanchard's Coaching Services help organizations implement management coaching at multiple levels to create an environment focused on individual growth, self leadership, purposeful action, and sustained improvement
WHAT IS OUR APPROACH TO EXECUTIVE COACHING?
Blanchard has attracted some of the best business coaches in the industry with our reputation for research, quality, and careful attentive service. Each client and project gets a hand-selected group of coaches who are thoroughly oriented to the organization, the audience, and the required outcomes for coaching. Our executive coaching services are supported by the world's first web-based Coaching Management System that allows us to effectively organize, manage, and track large-scale management coaching initiatives.
Our executive and corporate coaching services
provide personalized one-on-one coaching to help your executives, managers, and individual learners accelerate their development, improve their performance, and achieve results for your organization.